MILWAUKEE – Fifty Greyhound bus passengers arrived in Milwaukee upset after they had to deal with bone-chilling temperatures after they say the heat broke on their 6-hour bus trip.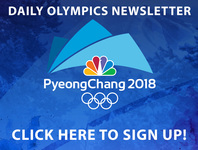 Several passengers aboard Greyhound Bus #4937 tell TODAY'S TMJ4 the heat on their bus was not working at all.
The bus was originally scheduled to go to Chicago but had to make a stop in Milwaukee for the mechanical issue.
Greyhound acknowledged "the heat [on the bus] was not working as well as it should have" and said the nearest replacement bus for the passengers was in Milwaukee.
"I think they knew the heat wasn't working, so the fact they didn't try to fix the problem before we even got on is ridiculous to me," said Gina Schmit, who was a passenger aboard.
The outside temperature was 10 degrees when the bus left Minneapolis. When the bus arrived in Milwaukee it was 20 degrees.
"I mostly just feel bad because there was kids on the bus and I knew I was freezing and there was small children -- it was nothing the driver did there was just no heat and nothing you could do. I feel bad for him he couldn't feel his toes either," said Madeline Sivanich, another passenger aboard.
TODAY'S TMJ4 reached out to Greyhound Sunday night about the mechanical issue and their spokesperson sent us the following statement:
"In regard to schedule #4937 en route from Minneapolis to Milwaukee, there was a challenge with the heat on the bus. However, because the nearest available replacement bus is in Milwaukee, the driver is continuing the trip to Milwaukee and will exchange the bus once they arrive. The driver, who is due to arrive in Milwaukee within the next 15 minutes, is focused on transporting all 50 customers safely to the station so they can get warm and continue the trip comfortably."
The spokesperson sent another statement Sunday night and added:
"The heat was not working as well as it should have, and therefore the bus was not as warm as it should have been during this winter weather. However, I do not have details in terms of the exact problem with the heat or when it went out."
Greyhound says they will handle customer's refunds on a case-by-case basis.