The Franklin Fire Department recently acquired technology that can help a patient fully recover from a heart attack.
Fire Chief Adam Remington said city officials approved almost $16,000 to pay for the new LUCAS machine.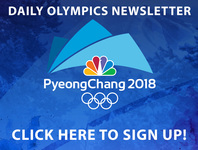 The machine is strapped to someone suffering from a cardiac arrest and performs 100 consistent chest compressions per minute.
"We have (the machine) on our battalion chief vehicle that responds to every cardiac arrest," Remington said. "We've deployed the LUCAS machine twice already."
He said chest compressions provide oxygen to the brain and vital organs.
Firefighters can perform them effectively. But there's always the chance of fatigue, or of pauses in the compressions when a patient is being transported in the back of a moving ambulance.
On cardiac arrest calls, the five Franklin firefighters who respond typically rotate into the position of performing chest compressions every two minutes to guard against fatigue.
Now, those first responders will begin manual compressions upon arrival.
But as soon as the battalion chief arrives on the call, the LUCAS machine will be switched in.
"We might not get people back that we otherwise would have lost," the Fire Chief said. "But the patients we do get back will be in much better condition."
"This machine is a game changer, because it's leading to people walking out of the hospital in better neurological conditions," Remington said.
All 46 personnel at Franklin FD have been trained on the LUCAS machine.
Remington said the department typically responds to 30 to 50 cardiac arrest calls per year.
He estimates the LUCAS machine can be used on at least 95 percent of those patients. The Chief added it's not used to treat patients younger than 12-years old.
Franklin FD isn't the only Milwaukee County fire department in possession of a LUCAS machine. The Greenfield Fire Department and South Milwaukee Fire Department also have them.
TODAY'S TMJ4 has showed you the technology at work before. The Germantown Fire Department acquired two LUCAS machines last February.
Franklin Assistant Fire Chief Patrick Hays said he expects their popularity will continue to grow.
"This is turning into the standard of care throughout the country," Hays said.