KENOSHA COUNTY -- A Flood Warning has been issued along the Fox River in Kenosha County.
The Fox River in Burlington is up to the top of its banks after a half inch of rain overnight. It's expected to crest at minor flood stage. pic.twitter.com/OKMUmsNhT4

— Ben Jordan (@BenJordan3) February 20, 2018
By Tuesday morning, water was already creeping up to homes in the town of Wheatland where one inch of rain fell overnight.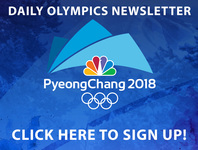 The sound of pouring rain woke up Robert Batzkall of Wheatland. He looked outside to find puddles turning into ponds in front yards of his neighborhood.
"We hope that we don't get any more rain than this," he said.
Overnight rain melted almost all of the snow, saturating the grounds surrounding the Fox River.
"We've had rains in February when you don't need it when there's ice on the river," Batzkall said.
Between Burlington and New Munster, the Fox River began to swell past its banks. It flooded nearby fields, bringing back a painfully familiar feeling for Batzkall who lives in a floodplain.
"Last July you had to get out, the water was up to my waist," he said.
Batzkall's house that sits about 100 feet away from the river was destroyed.
"It was all wet, you had to rip everything out, throw it in the dumpster," Batzkall said.
While other neighbors said that was the last straw, Batzkall decided to rent a house across the street.
"It used to be nice here, it never flooded like this," he said.
This time around, Wheatland is projected to hit flood stage Tuesday afternoon and crest in a couple days. While this flooding event isn't expected to even come close to the historic levels they hit last July, Batzkall said this community is already tapped out.
"I don't really want it, really," he said.
The Fox River is expected to fall back below flood stage on Monday.