Paramedics and EMTs are always expected to perform at their best.
But the training, and technology, they have to be familiar with is constantly evolving.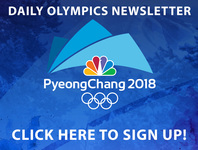 "We have to constantly adapt to that," said Kevin DeBauche, a firefighter and paramedic with the Kenosha Fire Department.
DeBauche said the desire to keep current is why he was attending the annual Wisconsin EMS Association (WEMSA) Conference in Milwaukee this week.
There are classes and seminars on topics like the growing opioid epidemic, active shooter situations, and emergency medical treatment for children.
"Hopefully, the more you learn about these topics the better you'll be when you have to use those skills," DeBauche said.
Fred Hornby, WEMSA Conference Director, said many first responders use the training at the conference to obtain or renew certification(s).
"It can be difficult for EMS providers to get their education, so this way it's a one-stop shop," Hornby said.
Hornby added paramedics across the country are seeing an uptick in opioid overdoses.
In Wisconsin, more than 800 people died of opioid overdoses in 2016.
Some of the technology on display at the WEMSA Conference is meant to combat the growing drug problem. Medical gloves sold by Medline can resist the potent opioid fentanyl for up to four hours.
Fentanyl can be absorbed into the skin, putting first responders who have to treat a fentanyl overdose at risk.
"Many of the agencies I talk to across the country have seen an increase in call volumes, at the local level, of at least 10 percent," said Rhonda Baliff, of Medline's EMS Division. "They'll say a lot of that is attributed to the opioid epidemic."
The WEMSA conference at the Wisconsin Center runs through Saturday.