FOND DU LAC -- Dennis Brantner has been found guilty of second degree reckless homicide in the 1990 death of Berit Beck after accepting a plea deal, the Fond du Lac County District Attorney's Office said Friday.
District Attorney Eric Toney announced the news after Judge Robert Wirtz accepted a guilty plea from Brantner. Sentencing has been set for March 1.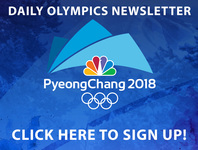 "We want to thank everyone from the Fond du Lac DA's office, Sheriff's Office, and the family and friends that have supported us for so many years," Berit's parents Dave and Diane Beck said in a statement. "We support this outcome and look forward to addressing the court at the upcoming sentencing hearing."
Berit Beck went missing in 1990 on her way to a computer class in Appleton. Her van was found two days later in Fond du Lac. Her body was found a month later in Waupun. In 2014 her cold case was reopened, and new DNA testing found matches to Brantner in Beck's van.
A hung jury left the case undecided in June of 2016, but a new judge was assigned to the case shortly after when lawyers argued he made biased comments during proceedings.
Fond du Lac County Sheriff Mick Fink said Friday's outcome was the best that could have come in the situation.
"Our feeling has always been, we need some closure," Fink said.
"It essentially would have been going to trial with one arm tied behind our back with the statute of limitations," said Eric Toney, the Fond du Lac District Attorney. "If they had come back guilty on second-degree reckless homicide, the jury would not have known there wouldn't have been a sentence available to be imposed by the court."