MADISON, Wis. - The Baby Box Co. launched a statewide program on Tuesday to give away free baby boxes.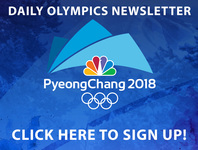 WISC-TV reports that the company hopes to help curb infant death rates and provide infants with a healthy start to life.
In Wisconsin, about 1 in every 200 infants born die each year, with African American babies dying at three times that rate. Unsafe sleeping environments play a large role in these early deaths.
Wisconsin is the eighth state to offer families free boxes through the California-based company.
The baby box provides a small, safe space for infants to sleep outside of their parents' bed. Having a baby sleep in a full-sized bed runs the risk of choking and suffocation from soft surfaces like pillows and blankets.
In order to get a free baby box, register with the Baby Box University program online, watch the Wisconsin course and take a short quiz.