A local Milwaukee business is taking its star product to the Super Bowl in Minneapolis.
The "Bubble Waffle" has been a hit since it launched late last year at the UWM Panther Arena with customers making the dessert a social media hit.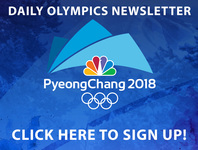 The owner of Bubble Waffle, Albert Yee says his phone has been ringing off the hook since he announced he was headed to the Super Bowl.
He debuted the product at the Panther Arena in October. That's when he believes that word of mouth spread to the people in charge of the food at the US Bank Stadium in Minneapolis.
The "Bubble Waffle" is like a soft, airy waffle cone filled with local Cedar Crest Ice Cream and then finished off with dessert toppings. In China it's known as an egg waffle because of its shape
"I gave it that western name bubble waffle because it looks like bubble wrap," Yee said.
Yee will travel to Minneapolis with a group of his family, friends, and co-workers. He hopes one day to turn the business into a franchise.