Carthage College is looking into a picture posted on social media from earlier this week that shows a student using racial language.
Students told TODAY'S TMJ4 the hurtful post was on the social media app Snapchat, and it circulated on social media fast.
"Obviously people are very upset," said Casey Hamilton, a senior at Carthage. "This makes my school look bad."
The photo from a fellow Carthage student says "N-Word, N-Word, N-word---freedom of speech is absolutely DEAD."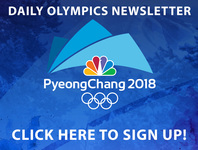 "To see something like this to come about is just disheartening," said Marshuan Williams.
Students said they caught wind of the image Monday and they say a freshman student posted it.
"I feel bad for her, I feel bad that she thinks the way that she thinks about other people," Hamilton said.
Since this post, many students of all races have voiced their concerns to the Dean of Students through email.
School officials say they became aware of the social media post Monday morning and immediately began an investigation. The school also released the following statement:
"Carthage College is deeply committed to fostering an environment where all members of our community feel valued, respected, and safe. The College became aware of the social media post in question on the morning of Jan. 29 and immediately began an investigation. We are following the disciplinary process outlined in our Community Code."
In the meantime, students will wait to see what happens.
"As I'm on my way out the door, I want to make sure that Carthage is still the place that I thought it was when I came here four years ago," Hamilton said. "I just want to make sure everybody is comfortable and I want to be a happy alumni, I want to be able to give money back to the school that poured out so much into me."
The students said they would like to see this freshman student kicked out of school. We'll be staying on top of this story to see if any disciplinary action is taken.