MILWAUKEE -- Bon-Ton Stores, Inc. announced Wednesday that it would close 42 locations around the country, nine of which are in Wisconsin.
The stores "will be closed as part of its previously communicated store rationalization program," a news release from the company says.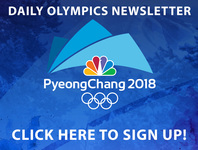 Store closing sales are scheduled to being on February 1, and run about 10-12 weeks. Associates at each location will be given the opportunity to interview for positions at other stores, the company added.
Here are the nine Wisconsin locations that will be closing:
Younkers - Fox River Mall, Appleton
Boston Store - Heritage Village, Beaver Dam
Elder-Beerman - Eclipse Center, Beloit
Younkers - Forrest Mall, Fond du Lac
Younkers - Lakeshore Edgewater Mall, Manitowoc
Younkers - Pine Tree Mall, Marinette
Boston Store Clearance Center - S. 27th St., Milwaukee
Younkers - Mariner Mall, Superior
Younkers - Wausau Center Mall, Wausau
Wisconsin-based Kimberly-Clark also announced Wednesday that it would be closing two plants in Neenah.