FRANKLIN -- With windy winter weather upon us, lip balm purchases are surely up.
For those in Wisconsin, you may be reaching for a hometown product when you grab some relief for your lips.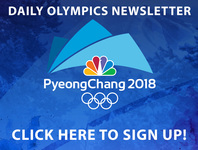 Carmex started in Wisconsin in 1937 when the creator, Alfred Woelbing made the product in his basement. He'd pour the lip balm by hand into ceramic containers and drive them to local pharmacies to try and sell them. They followed that same process for nearly 50 years. They made some changes along the way, changing containers, flavors and some ingredients but one thing has remained the same.
They still call Wisconsin home.
"We stay here because Wisconsin is part of the brand," Paul Woelbing, President of Carmex said. "It stands for something. Think of the big brands that come from Wisconsin. The quality. It's part of our identity."
Woelbing is the third generation to take over the Carmex business. Things have really vamped up since his grandfather started the company. He says, they used to make maybe 1,000 containers a day. Now, they can crank out 365 jars a minute among other products they provide.
They added tubes to make it easier for customers to apply the lip balm. In 1999, they added a click-stick container to make for even easier application. Plus, they've added new flavors and are even trying out some natural versions for folks.
"We've already hit over 10,000 jars this morning," Woelbing said. We were first a jar for the first 50 years. We made the one product in a jar. Then, customers wrote to my grandfather saying, gee, I like it but I'm a skier. I don't want to take my glove off on the lift. I have long fingernails. I don't want to reach in it. What can you do?"
The customer care is at the base of what they do at Carmex. Thanks to their Wisconsin roots and Midwest hospitality, the company has made it their mission to respond to every letter they receive.
"My grandfather's philosophy was, if anybody cared to write a letter, happy, unhappy, suggestion, whatever, they deserve a response," Woelbing said.
They continue to churn out roughly 500,000 products daily across their full line of jars, tubes and sticks. Annually, that number is roughly 80 million and counting as they expand to other countries. Most recently, they're expanding to China.
But all over the world, wherever someone puts on Carmex products, a little piece of Wisconsin is with them.