More than 100 students at Bradford High School will be going to Chicago to see the musical Hamilton thanks to several talented students.
Connor Cameron, Ben Woods and Nick Daly wrote an original historical song about the Boston Massacre for an Advanced Placement class. The two-minute song titled, "Fire" was submitted for a Rockefeller Grant. With the grant, the students would be able to see the Tony Award winning musical for just, well, a Hamilton.
"Essentially it allows schools that meet the requirements to get an opportunity to see the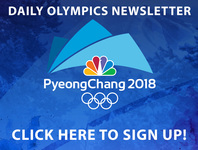 Broadway Musical Hamilton for 10 bucks," said Briane Chike, Government Teacher at Bradford High School.
The musical Hamilton is a smash hit, as seen by its Tony Award. However, the musical has spurred a different type of history education through the popular musical stylings of today. Students are immersing themselves in history books through the power of lyrics because of the musical.
"It brings history to life in some form or some way," said Ben Woods, a junior. "I think it's a great way to use for teaching."
"It not only excites the event for us, but it helps us understand and learn more about history through the process," said Connor Cameron, a senior.
The three young men will perform the song live in front of the cast of Hamilton. These teenagers are surely nervous but their talents will shine through as the song sounds like it could be on the b-side of Hamilton. Allowing the students to use their creativity allows them to open up to the knowledge of historical events in a way that makes sense to them.
"It's an opportunity for students, especially on the creative side, to apply their own creativity to a piece of history," Chike said.
In the musical, Lin-Manuel Miranda uses several genres of music to tell the story, including hip-hop. The use of modern musical stylings engages younger crowds and makes education fun for them.
"It's like storytelling," Nick Daly, a junior said. "History was never difficult for me and I enjoyed it. [But] as an actor, we tell stories"
Hearing the song, it's easy to understand why they were selected to represent Bradford High School. That is, until you hear one of the other submissions. A fellow classmate, Natalie Lall, had an equally impressive and powerful performance titled, "Did They Know They Could Stop It?" 
Cameron, Daly and Woods hoped they could perform with Lall in front of the Hamilton cast but the rules wouldn't allow. However, the whole class will be able to have the experience of a lifetime because of their performances.
"When you can do something on their level that catches their interest, that just creates passion that will continue to grow," Che Kearby, Coordinator of Social Studies for Kenosha Unified School District said.