A Beaver Dam family is calling for tougher penalties for the man accused of killing their loved one in a suspected OWI crash last year.
Kayla Davis was trying to help car crash victims on U.S. Highway 151 last August when she became the victim. The man accused of running over Davis is 28-year-old Troy Kelm.
Kelm has been cited for his first OWI offense but the Davis' family believes he should be facing tougher charges. For the past five months, they've been fighting for Kelm to be charged with a more serious crime.
Davis' death has left a hole in her brother Jason Hutter's heart
"We have to rely on memories," Hutter said. "You know I loved her, I talked to her every day. My sister was a Good Samaritan."
The accident report says Davis was illegally parked but it also says Kelm, the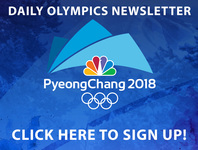 driver of the truck, was under the influence of drugs.
"It's problematic, it's problematic for our family," Hutter said. "This gentleman should be held accountable."
That's why the family has been wanting the Dodge County Sheriff's Office and District Attorney to look into this further.
"We want this to be 100 percent thorough, not swept under the rug," Hutter said. "I hope they don't leave any stone unturned."
This isn't Kelm's first incident involving drugs. In 2009, Kelm was found guilty on drug charges in Milwaukee County.
Court records show he sold opiate medication to a UW-Milwaukee student who overdosed in a dorm.
"Let a jury of this gentleman's peers decide if this is homicide by intoxicated use of a motor vehicle," Hutter said.
Dodge County District Attorney Kurt Klomberg says this case has recently been re-opened because new information has been presented to his office. He couldn't go into much detail because the investigation is pending.
An earlier version of this story incorrectly stated that the suspect was facing drunk driving related charges.