Another American Sewer Services employee has been fired for carrying a gun on a Milwaukee job site.
According to Alderwoman Milele Coggs, the owner of the company, Dennis Biondich, sent her a message on Facebook Monday stating that the concealed weapon was discovered during an inspection by DPW staff.
Coggs posted screenshots of the message on Facebook with the hashtag "#WeGotALongWayToGo."
"Despite making it very clear to our employees that gun possession would not be tolerated, it's unfortunate that we still have people violating the policy," Biondich said.
Late last year, the company was on the hot seat for two controversial photos posted by employees. One showed a man carrying a gun on a work site and the other was a picture of a lunch box with a KKK sticker on it. Two people were fired from the company following the incidents.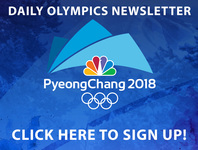 Biondich said he met with DPW Commissioner Ghassan Korban and informed him the company was withdrawing a recent winning bid on a lead removal project worth $500,000.
"When combined with other recent actions taken by the Commissioner, this brings the total 'fine' we've paid for these three incidents to nearly $1.5 million," Biondich said.
Biondich said he has reiterated the no-gun policy to his employees.