WASHINGTON COUNTY – A 23-year-old man from Ogdensburg, Wisconsin was arrested for OWI on Friday after a Wisconsin State Patrol Trooper found him unresponsive in his vehicle --which was stopped partially in traffic on Interstate 41.
It happened just before 7:30 p.m. in the northbound lanes of the Interstate -- just north of Holy Hill Road.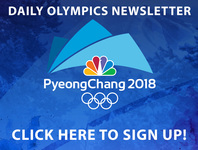 According to the Wisconsin State Patrol's Office, the Trooper found the man unresponsive inside his vehicle with the doors locked. The Trooper then broke a window and gave him two doses of Narcan. He eventually became conscious and alert, and then was transported to a local hospital for evaluation.
After receiving medical attention, standardized field sobriety tests were administered and the driver was arrested for Operating While Intoxicated -- 1st offense.
He will also be held for a probation violation.
The Wisconsin State Patrol was assisted by the Washington County Sheriff's Office, Germantown Police Department, and Richfield Fire Department in this incident.