A 14-year-old Hartford Union High School student has been arrested for a school threat.
The school district released information regarding a student's arrest, after making a threat.
Around 7:25 a.m. on the morning of Feb. 20, a student overheard an alarming conversation from students in the hallway. The student reported that another student commented, "I'm going to shoot up the school."
The administration worked with the Hartford Police Department School Resource Officer and were able to identify the student.
After admitting to making the statement, the student was arrested. Hartford Police didn't find any weapons in the student's possession or on the school's grounds.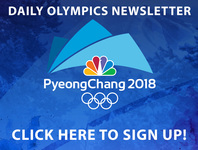 Washington County Juvenile Intake is handling any the charges of Disorderly Conduct against the student. There is no further information regarding the ongoing case.
The school responded to the threat by informing students and staffs over the PA system as well sending a letter through the school's Message Center to students' parents and guardians.
The student who reported the threat was commended in both the letter and the announcement, as well as by the police.
Though police did not find the threat to be credible, the school addressed that, "Any threat, of any kind, will be treated with the upmost seriousness."
The school also mentioned that the seriousness of their response was not just in relation to the recent school shooting in Parkland, FL. Hartford plans to handle every situation with the same level of attention.
Hartford Police Department also released information regarding the threat. According to the release, the student said the threat because they, "were having a bad morning." Police reached out to the student's mother, who voluntarily surrendered the family's three firearms, though the student didn't refer to them specifically. Police have not found evidence of the student's intent to act upon the threat.