MILWAUKEE -- A 1-year-old girl who was rescued from a house fire on Milwaukee's north side has died and her mother has been arrested for child neglect.
The fire happened near 28th and Meinecke Saturday night.
Milwaukee fire investigators described the infant girl as being "trapped in the home" upon their arrival, and when they found her she was unresponsive with significant burns on her body.
The fire department is still investigating how this fire started, but Assistant Chief John Schwendel confirmed the fire started in a first-floor bedroom of the home just before 10 p.m. The fire department estimates approximately $245,000 worth of property damage.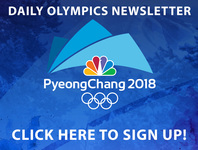 A neighbor who was home when the fire started said he heard a knock on his door Saturday night, and when he opened it there was a frantic mother on the other side holding her children. He said she then asked if they could come inside to call for help and stay warm.
"They needed warmth," Thomas Visek said. "They needed some kind of comforting. So, they came in, warmed up and I didn't have any clothes for them or anything, but I gave them what I could."
The Milwaukee Fire Department is also using this tragedy to shed a light on the importance of having working smoke detectors in the home. In this case, the smoke alarms were functioning properly, but crews still spent Monday afternoon going door to door checking smoke alarms and installing new ones in homes without them in the Metcalfe Park neighborhood.
"The working smoke alarm was critical in identifying that there was an issue in the home," MFD Assistant Chief, John Schwengel said. "[The alarms] alerted not only the people that were in the lower unit but [also the people] in the upper unit so that people were able to get out relatively quickly."
According to MFD, Saturday's fire is the city's first deadly fire of the year.