HARTFORD, Wis. -- The City of Hartford may appear small and serene on the surface, but it's apparently fast and furious enough for a visit from actor Vin Diesel.
The movie star was reportedly spotted in Hartford Tuesday, stopping at Puebla's Kitchen for a meal. Lana Primus Gonzalez was in the right place at the right time and captured these photos: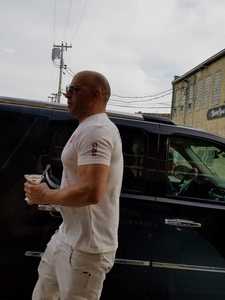 "It was just an amazing moment to have him walk into our small little family-run business," restaurant owner Teresa Puebla said.
There's no official word on why the actor was in Hartford, but the Washington County Insider reports he was in town visiting family.
Born Mark Sinclair, Vin Diesel appeared as Groot this year in 'Avengers: Infinity War.' He has multiple projects currently in development, including the ninth and tenth installations in the massively popular 'Fast and Furious' franchise.