Trying to come up with a list of the best Wisconsin athletes alive is sort of like trying to choose your favorite child. From J.J. Watt to Gwen Jorgensen, the Badger state has bred some of the greatest athletes to ever play their respective sports.
But before we begin, let's be clear about the rules. Our ranking contains only athletes who are alive, so legendary stock car driver Dick Trickle is out of the running.
Neither Favre or Rodgers were born in the state, so that's the last you'll hear of them here.
We did make some executive concessions for the likes of Tony Romo, who was born in San Diego because of his father's military service but swiftly moved back to Wisconsin.
We'd love to have Olympic speedskater Bonnie Blair on the list. Her contributions to the state have been well-documented and extremely important and she could easily be in teh Top 10, but alas, she was born and spent her entire childhood in Illinois.
On the other end of the spectrum, an athlete like Colin Kaepernick makes the list because he was born in Milwaukee before moving to California at a young age.
Our athletes were selected and ranked based on their accomplishments in college athletics, professional athletics and off the field contributions.
So, without further ado, here are the Top 25 Greatest Living Wisconsin Athletes.
25. Matt Kenseth, NASCAR
--Cambridge
24. Mike Webster, NFL
--Tomahawk
23. Chellsie Memmel, USA Gymastics
--West Allis
22. Devin Harris, NBA
--Milwaukee
21. Chris Witty, Speedskating
-- West Allis
20. Gary Suter, NHL
--Madison
19. Fred Brown, NBA
--Milwaukee
18. Dan Jansen, Speedskating
--West Allis
17. Beezie Madden, Team USA Show Jumping
--Milwaukee
16. Caron Butler, NBA
--Racine
15. Melvin Gordon, NFL
--Kenosha
14. Joe Pavelski, NHL
--Plover
13. Terry Porter, NBA
--Milwaukee
12. Steve Stricker, PGA Tour
--Edgerton
11. Dave Krieg, NFL
--Iola
Number 10: Colin Kaepernick
Milwaukee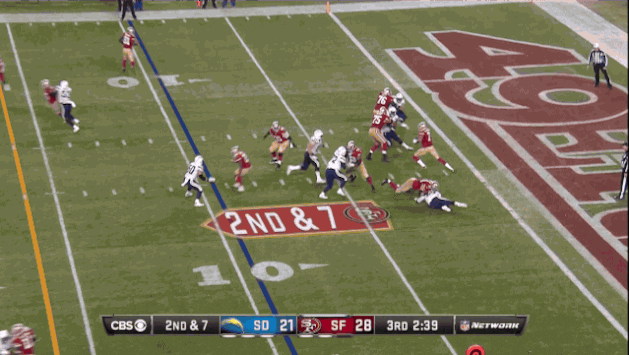 Kaepernick was (is?) the ultimate dual-threat QB. He was part of a record-breaking Nevada Wolfpack backfield that had three players eclipse 1,000 rushing yards and ended his college career as the only D1 quarterback with 10,000 passing yards and 4,000 rushing yards
After being drafted in the second round by the 49ers, he backed up Alex Smith for a season, but was too exciting and dynamic to stay on the bench. He took over for the conservative Smith and led the 49ers to back-to-back NFC championships and one Super Bowl berth. After 6 seasons, Kaepernick opted out of his contract with San Francisco in March of 2017 and became a free agent at the age of 29. He is reportedly interested in a return to the NFL, but remains unsigned.
Off the field, Kaepernick has been one of the most discussed figures of the past two years. As a plea to end racial injustice, Kaepernick began to kneel during the national anthem, which quickly became a viral movement throughout the NFL and nation. However, the incident also proved to be polarizing, even invoking the ire of President Donald Trump. In 2017, Kapernick was named GQ magazine's "Citizen of the Year" for his efforts in creating a national dialogue.
Number 9: John Anderson
Waukesha
This Green Bay Packers legend was one of the best players of the 1980s. The 6-foot-7 linebacker started his collegiate career under the legendary Bo Schembechler at the University of Michigan, and was a two-time All-American on two defenses that only gave up 219 total points over his junior and senior seasons.
Anderson was selected by the Packers with the 26th pick of the 1978 draft, and was named to the NFL all-rookie team with 102 tackles and 5 interceptions. Throughout his 12-year career, he played 146 games, retired as the Packers' all-time leader in tackles with 1,020, and is tied with Ray Nitschke for most interceptions by a linebacker with 25.
Number 8: Travis Frederick
Sharon
Coming out of Big Foot High School -- the perfect name for one of the NFL's top centers -- Frederick was rated as a three-star recruit by Rivals.com. But he immediately made his presence felt when he arrived at the University of Wisconsin-Madison and became the first true freshman in Badgers history to start a season-opening game on the offensive line. In 2012, he was named a first-team All-American, declared for the NFL draft, and was selected by the Dallas Cowboys in the first round despite posting a below average combine.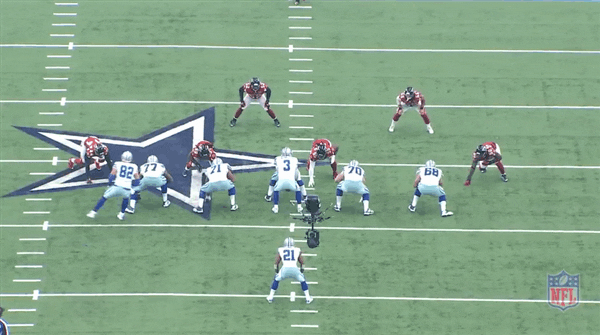 Similar to his career with the Badgers, Frederick made an immediate impact and impression on the coaching staff. He was named the starting center on the first day of team activities and ended the season on the All-Rookie team. Since then, he's earned five Pro Bowl nominations, two second team All-Pro honors, and one first team All-Pro honor.
Number 7: Tony Romo
Burlington
Romo was a military child -- born in San Diego because his father Ramiro was serving in the Navy -- but soon after he was born, his family returned back home to Burlington. He was an unheralded QB coming out of Burlington High School, but Romo committed to Eastern Illinois University and became a star.
He put up with Jerry Jones and Jason Garrett for so long. He was America's quarterback and he was a big part of keeping the Dallas Cowboys relevant throughout those years even though they weren't necessarily great 24/7.

At the end of they day, he's a great quarterback and what he's doing now on the sidelines I have complete respect for.

--Delaney Brey, Today's TMJ4 Sports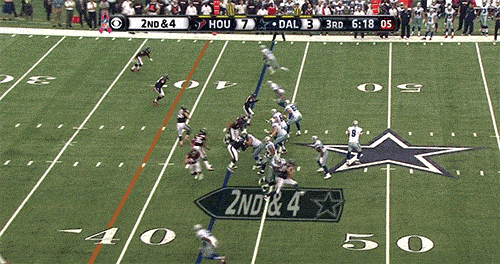 Romo was an afterthought during his first two seasons with the Dallas Cowboys. They barely trusted him to hold the ball for placekicks, much less to actually throw it, but he finally got his chance in 2006 and never looked back. Over the next decade, he collected a 78-49 record while completing 65 percent of his passes for 34,000 yards, 248 touchdowns and 177 interceptions. The four-time Pro-Bowler gets criticized for his lack of playoff success. However, Romo retired as the NFL's all-time leader in 4th quarter QBR and the highest ever QBR in the month of December, and has the most fourth-quarter comebacks in Dallas Cowboys history.
Off the field, Romo went into the NFL broadcasting booth after his retirement and immediately became a fan favorite.
Number 6: Jim Otto
Wausau
At 6-foot-2, 255 pounds, Otto didn't get any attention from NFL teams in the 1960 NFL draft. Instead, the AFL came calling. Initially, Otto was supposed to suit up for a proposed Minneapolis franchise, but when they folded, he was picked up by the Oakland Raiders. For the next 15 years, he would anchor the Raiders center position, playing 308 consecutive games. He was First-team All-AFL 10 times, a 9 time AFL All-Star, a three time Pro Bowl selection and won one AFL Championship in 1967. He was elected to the Hall of Fame in 1980 and was ranked as the 78th best player of all-time on Sporting News' list of the 100 Greatest Football Players.
Number 5: Paul Hamm
Washburn
Unlike most the athletes in the top 10, Hamm isn't a towering, 6-foot-5 behemoth, but the muscle-bound 5-foot-6 gymanst has no trouble hanging with the big boys. Hamm became the only American male to ever win all-around gold in the Olympic Games when he nailed his high bar routine in Athens in 2004. Hamm and his twin brother, Morgan, were born in Waukesha, in 1982, and dreamed of draping a gold medal around their neck while swinging from the rafters of their family's barn.
It's one thing to win an event or two, but to win an all-around title is amazing. It's so rare for an American man to do that and it shows you ar truly the best in the world at what you do with or without controversy.

--Lance Allen, Today's TMJ4 Sports
The twins finally got that chance at the 2004 Olympic games in Athens. After starting out strong in the all-around competition, but things began to unravel for Paul in the vault portion, where he nearly crashed into the judges' table, dropping him to 12th place. He needed a miracle, and he got that miracle, eventually prevailing for gold.
South Korea protested the results, saying a mistake was made with Yang Tae Young's scores, but Hamm argued the rule book was in his favor and he prevailed -- despite the boos from the crowd during the rest of the Games
Hamm attempted to return to the Olympics twice to defend his spot on the podium, but injuries derailed his path both times.
Number 4: Gwen Jorgensen
Waukesha
Jorgensen's prolific Olympic career almost never happened. She attended the University of Wisconsin-Madison where she competed on the swimming, track and field and cross-country teams. It seemed like a natural fit, but at first, Jorgensen never considered being a triathlete -- a sport that would soon define her life. She graduated with a master's degree in accounting, passed the CPA, and worked for Ernst & Young in Milwaukee. However, when the USA Triathlon team approached her -- a unit that struggled to compete on the world stage -- she couldn't turn the offer down.
Jorgensen was an immediate star. In 2010, she was USA Triathlon's rookie of the year, and in 2011 placed second at the World Championships in London.
At the London Olympics in 2012, she suffered a flat tire and finished near the back of the pack.
But four years later in Rio, she came back with a vengeance, becoming the first American to win Triathlon gold with a time of 1 hour, 56 minutes and 16 seconds.
It has been very rare in my 25 plus years of covering Wisconsin sports where I have seen an athlete who has been so focused on winning one event and her story to me is amazing. I have immense respect for her.

--Lance Allan, Today's TMJ4 sports anchor
She still wasn't done. Later that year, she placed 14th in the New York Marathon, had a baby in 2017, and declared that in 2020 she would retire from the triathlon to pursue gold in the Tokyo Marathon. Jorgensen could continue to climb this list.
Number 3: Joe Thomas
Brookfield
As the punter, tackle, defensive end, tight end, kicker, and fullback for Brookfield Central High School, it was clear that Thomas was a star in the making. He was listed as a top 20 offensive tackle in the nation, a member of the Detroit Free Press' All-Midwest team, and was a first team all-state offensive and defensive lineman. Off the football field, he set the school record for shot put and discus with throws of 64 feet, 10 inches and 185 feet, 7 inches.
As a freshman at Wisconsin, Thomas only saw action as a blocking tight end, but he became an anchor for the line from 2004 through 2006. In 2007, he was selected with the third overall pick by the Cleveland Browns, and didn't miss a snap from that day until October 22, 2017, when a torn triceps forced an end to his NFL record 10,363 snap streak. Aside from his grit and consistency, Thomas has also had his fair share of success. The 33-year-old had 10 Pro Bowl nominations and was a first-team All-Pro 7 times.
Number 2: J.J. Watt
Waukesha
Despite success at Pewaukee High School, the 6-foot, 5-inch, 220 pound Watt was an unheralded recruit headed into college. His best offer was a full ride at Central Michigan to be a tight end, but he quickly determined the Chippewas were not for him. Instead, he decided to bet on himself and walk on at the University of Wisconsin -- a bet paid off in spades.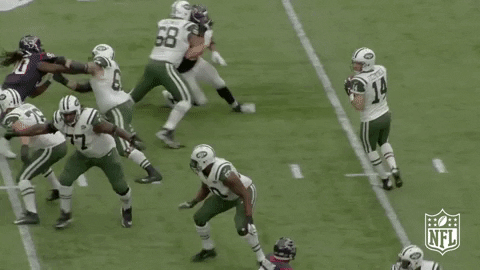 I grew up a huge J.J. Watt fan. He didn't want to take a rest, he didn't want to take a day off, and I applaud anyone who does that on a professional level, college level of high school level.

J.J. Watt deserves to be on this list because he shows up every day. The accolades are undeniable, but it's his work ethic that gets him there.

--Delaney Brey, Today's TMJ4 Sports
Three years later, Watt was a first-team All-American, All-Big Ten, winner of the Lott trophy and 11th overall pick by the Houston, Texans. Watt didn't just continue that success in the NFL, he became the most feared defensive presence in the sport. From his rookie season in 2011 to 2015, Watt amassed 74.5 sacks and there Defensive Player of the Year awards.
Watt deservedly receives as much attention for his work off of the field. He raised millions of dollars for Houston flooding victims last year, and effort that helped him win the NFL's prestigious Walter Payton Man of the Year award.
Number 1: Eric Heiden
Madison
There is no doubt that Heiden is the most successful and impressive athlete in Wisconsin history. In fact, he might be one of the greatest athletes of all time. He is the only person in the history of the Winter Olympics to bring home five gold medals, and one of only 10 people to ever win five or more gold medals in a single Olympic Games. Only Mark Spitz, Michael Phelps (twice), Vitaly Scherbo and Kristin Otto have won six or more.
To me, that is something that will never be equaled and it's mind-blowing. I don't think it gets the due it deserves because that was the same year as the Miracle on Ice and everyone focuses on that.

It would be like if you're a track athlete winning everything from the 100 meter dash to the 10k. You're the best in sprints, middle distances and the longest event your sport has. I can't think of anyone except Michael Phelps who could pull off something like that.

--Lance Allen, Today's TMJ4 Sports Anchor
Aside from Olympic hardware, he also collected 7 golds and one silver at World Championships from 1977 to 1980, and 15 speed skating world records in the 1,000 meter, 10,000 meter and everything in between.
Most athletes would be done at this point in their career, but Heiden was just getting started. Following his skating career, he made it his goal to become a world-class cyclist. He won a few American races, and competed in the 1986 Tour de France. After that, he focused on medicine. He completed residency at the University of California, Davis, and became the team physician for the Sacramento Kings, Sacramento Monarchs and the U.S. Olympic Speedskating team.