Racine, Kenosha, and Walworth Counties were hit especially hard in the flash floods that moved through southeastern Wisconsin Wednesday morning. See our photos from viewers and staff:
Burlington - Connie Robinson snapped a photo of her 6'3 son Cody in the water as he went to check the water levels coming over the levis. If you zoom in, you will see the water is right below Cody's head.
Kenosha
Kenosha
Kenosha
Many made the most of the flash flood, like Bri Vlach and friends in Kenosha.
East Troy
East Troy
Burlington - Nick VanWagenen
Andrew Leiting of Pleasant Prairie
Andrew Leiting of Pleasant Prairie
Andrew Leiting of Pleasant Prairie
Sturtevant - Dianne Schuster Schueppler
Kenosha - Chandra Clark
Rochester - Nicki Ehlert
Elkhorn - Andrea Kusch
Elkhorn - Andrea Kusch
Burlington - Clare Peterson
Burlington - Matthew Gregoric
Burlington - Clare Peterson
Burlington - Clare Peterson
Waukesha - Elizabeth Schubert
Burlington - Mark Ditscheit
Burlington - Congress baseball field
Burlington - Congress baseball field
Burlington - Damages to Sandy Walden's home
Burlington - Damages to Sandy Walden's home
Burlington - Damages to Sandy Walden's home
Burlington - Samantha Michowski
Burlington - Connie Robinson
Burlington - Connie Robinson
Burlington - Connie Robinson
Elkhorn - reporter Julia Fello
Kenosha - Anita Piccolo
Kenosha - Anita Piccolo
Kenosha - Anita Piccolo
Credit: Cosmo-d Vasquez
Credit: Cosmo-d Vasquez
Kenosha - James N Tina Porter
Salem - Teri Dahl
Pete Zervakis- Walworth County
Pete Zervakis- Paddock Lake
Pete Zervakis- Highway 120 Walworth County
Lake Geneva - Jackie Hennerley
Lake Geneva - Jackie Hennerley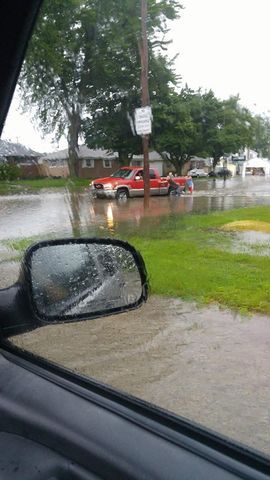 Burlington - Connor Demers
Salem - Teri Dahl
Ann Sterling- Burlington area
Elkhorn - Amanda Gilszmer
Elkhorn - Amanda Gilszmer
Louis Wahl - Bristol
Louis Wahl - Bristol
Louis Wahl - Bristol
Louis Wahl - Bristol
Louis Wahl - Bristol
Louis Wahl - Bristol
Barbara Holden Durkin - view from Hoan Bridge
Barbara Holden Durkin - view from Hoan Bridge
Buckled road in Kenosha County - Kenosha County Sheriff's Office