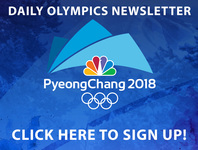 Between 90 and 98 percent of the snow in Pyeongchang is fake.
That's what Joe VanderKelen, president of the Michigan-based Snow Making Inc., told National Public Radio.
Snow Making Inc. (SMI) has installed snowmaking machines at seven different Winter Olympics, including Pyeongchang.
The Olympians don't mind the fake snow -- and actually prefer it because it's more consistent.
"They really like a very hard surface, and they don't like natural snow at all," VanderKelen said.
Regardless, they won't really have a choice. The Beijing Olympics will almost completely depend on man made snow.
The process of making snow starts months before the Olympics. SMI began making snow in November and stored it until the games began.
The entire system can store 33.6 million gallons of water, and thoughit's harmful to the environment, it's steadily becoming more energy efficient.