The Indianapolis Colts have announced the death of 26-year-old linebacker Edwin Jackson.
It is with a heavy heart that we share the loss of one of our own.

Edwin Jackson always brought a smile to our locker room and the community. Our thoughts are with his family and friends during this difficult time.

We will miss him greatly: https://t.co/Vuql2FD59R pic.twitter.com/7gVR9PvmuA

— Indianapolis Colts (@Colts) February 4, 2018
According to Indiana State Police and reported by the Indianapolis star, Jackson and 54-year-old Jeffrey Monroe of Avon were standing near a stopped vehicle when a black Ford F-150 pickup truck drove onto the emergency shoulder and struck them both.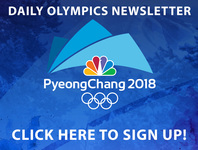 Investigators believe that Monroe was a ride-sharing operator who pulled to the side of the road and got out of the car to assist Jackson, 26, who became ill.
The driver of the pickup truck, identified as 37-year-old Alex Cabrera Gonsales of Indianapolis, tried to flee the scene on foot.
He was apprehended shortly after on the ramp to Holt Road by Mays, police said. "It is believed Gonsales was intoxicated and was driving without a license," Perrine said in a statement. "
He was transported to the Marion County Jail, the result of the test for intoxication is pending."
After the news broke, former teammates and coaches flooded twitter with memoriam tweets for Jackson, affectionately referred to as "Pound Cake."
Just learned about the passing of one of my favorite teammates.. Always happy.. always uplifting.. always humble..he was a true shining light on this earth..Such an incredibly sad day for anybody who has ever been lucky enough to be around or befriend Edwin Jackson.. RIP Ed..damn pic.twitter.com/RxKoA8OQ9j

— Pat McAfee (@PatMcAfeeShow) February 4, 2018
Our hearts and prayers are with Edwin Jackson's family. Terrific young man, respected and liked by all. Rest In Peace, Edwin.

— Jim Irsay (@JimIrsay) February 4, 2018