There truly is something for everyone this weekend in Milwaukee. Events range from hiking to musical performances and even a pet expo.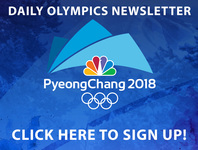 The Great Lakes Pet Expo takes place on Sat. Feb, 3 from 10 a.m. until 5 p.m at the Wisconsin Exposition Center at State Fair Park. Guests can buy locally made toys and treats for their pets, watch live demonstrations and possibly take home one of the many animals there who will be up for adoption.
If you're looking for an event to bring your pet to then the Urban Candlelight Hike might be for you. Two miles of the Hank Aaron trail will be lit with over 400 candles Sat. Feb, 3 from 5:30-8:30 p.m. Guests are invited to bring their snowshoes or boots and walk the trail with a warm cup of hot chocolate.
Another option this weekend is the Boutique Blowout at Atwater Elementary School. Fifteen local vendors will come together Sat. Feb, 3 from 9 a.m. until 2 p.m. selling clothing, accessories, home goods and more.
For more local crafts stop by Mitten Fest Feb. 3 anytime between 12 and 8 p.m. Guests can check out local vendors while drinking craft beers and listening to rock music from local bands.
Another musical event is the Milwaukee Gospel Jubilee on Fri. Feb, 2. Milwaukee's best gospel performers will come together at Turner Hall to showcase their talents. Doors open for the event at 6:30 p.m. and the show begins at 7:30 p.m.