Ask the Expert: Skiing and snowboarding
Local people are inspired by the Olympics.
The Olympics are more than events behind a television screen. For some people it's what inspires them to get out there and try the sports for themselves.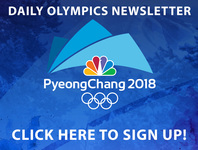 Rick Schmitz of Little Switzerland and The Rock Snow Park shares how beginners to skiing and snowboarding can get their start.