OZAUKEE COUNTY -- Wisconsinites spent Saturday plowing through the snow.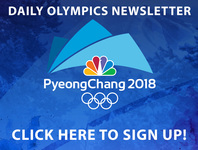 "We're just out here making sure that it's safe so nobody gets injured," Michael Decker said.
In order to achieve that, Michael Decker of Decker Services plans to spend the bulk of his evening clearing snow on commercial properties while ensuring walkways are also clear and parking lots remain accident-free.
"With the snow removal, it's rewarding from start to finish," Decker said.
"To see all the snow on the ground and then when you're done it's nice and clean and smiles on people's faces," he continued.
According to Decker, he's spent the last 19 years of his life in the snow removal business and in that time he's learned a lot, that's why when giving advice to drivers on the road he tells them to remember these three things:
"You gotta put your headlights on [and] keep your distance," Decker said. "And stay out of our way."