Early morning wind chill advisories for counties north of Milwaukee made for a bitterly cold start to the week.
Sheboygan, Fond du Lac, Dodge, Washington and Ozaukee Counties were under a wind chill advisory until 9 a.m. With temperatures below zero, the wind chill made it feel like it was -20 or worse.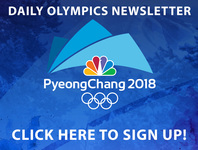 "These guys are probably freezing," said James Meyer, a Port Washington High School parent.
Meyer was dropping his son off as other students made the trek inside. Bundled up from head to toe, the students' breath could be seen for yards past them, like steaming locomotives.
But some students had it a little easier as dozens of parents dropped them off in the morning.
"I said to my son, when we were getting in the car, this is why we don't live in Alaska," Meyer said. "It's too cold."
"I know we shouldn't complain because we live in Wisconsin," said Vicky Benson, a local grandmother. "But it's cold!"
With temperatures feeling like 20 below zero, frostbite can happen within 30 minutes. So it's important to make sure to limit exposed skin in freezing conditions if it's necessary to be outside.
And if you have to be outside, use all the resources you can to limit the time you're battling with Mother Nature.
"We only live like four blocks away," Meyer said. "He could walk, but it's nice."