OAK CREEK -- If you've ever wanted to work for IKEA, now's your chance.
The Swedish retailer is opening its first store in Wisconsin this summer in Oak Creek, and now it has scheduled two days' worth of hiring events for prospective employees.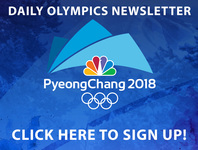 The events will be held Saturday, February 24 and Sunday, February 25 from 9:00 a.m. until 5:00 p.m. both days at IKEA's temporary Milwaukee office (5007 S. Howell Ave. Suite 200).
Interested applicants only need to do three things - review open positions, click "apply now," and pick either the 24th or 25th to interview.
Interviews will be granted on a walk-in basis, the company says. No appointment is necessary, but you should arrive early to guarantee a spot.
Positions available include customer service, sales, logistics, food operations, children's play area, and more.
Construction of Oak Creek's IKEA location remains on track for a summer 2018 opening.