Thanks to medical advancements, children born with heart defects now have a much higher chance of living to adulthood. But that's when they end up in a kind of limbo when it comes to medical care.
The problem these patients often run in to is that their pediatric doctors aren't trained in the complications they can face as adults, and adult cardiologists may not have the training to treat the complicated defects they were born with.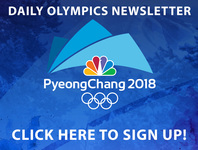 That's where the Adult Congenital Heart Disease Program at Children's Hospital of Wisconsin comes in. They have a team of doctors who are trained in both, and treat more than 3,000 adult patients a year with this pediatric illness.
"It's a very specialized field and there aren't a lot of programs," said Dr. Salil Ginde, who treats patients with heart defects from birth to adulthood. "We're the largest program in the state of Wisconsin, we're the only accredited program."
Ginde says about one million adults in the U.S. live with a congenital heart disease. One of the most famous success stories is Team USA Snowboarder Shaun White, who just won his third gold medal.
"He's definitely an extraordinary case given what he's gone through and what he's overcome," said Ginde.
Ginde says 90 percent of children born with heart defects live to adulthood. Thirty years ago, the numbers were much lower.
"It's just really inspiring to see them going on and having normal lives," said Heather Caldwell Olson, whose 9-year-old son was born with a congenital heart defect called hypoplastic left heart syndrome. That means the left side of his heart didn't form correctly.
He's already had three open-heart surgeries. With medication, Finn lives a pretty normal life but his mom says one day he could need a heart transplant.
"He knows that somewhere down the line, someone's not going to need their heart anymore and he will," said Heather.
She says Finn has a great pediatric doctor at Children's Hospital and once he turns 18, he can continue his treatment at the Adult Congenital Heart Disease Program at the Herma Heart Institute.
"I know that had this been 15, 20 years ago, it wouldn't have been feasible," she said.
Valentine's Day marks the end of Congenital Heart Disease awareness week. Heart defects are the number one birth defect and according to Children's Hospital, one in 100 babies born in the U.S. have a heart defect.