A Wisconsin mom asked for a miracle for her only son and a stranger delivered. All it took was a billboard.
Linda Zajac knew her son, Terrence Rice, did not have another two years to wait on a transplant list for a kidney. She was getting desperate so she bought a billboard, snapped a picture and put it on Facebook.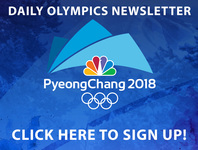 "I saw the billboard pop up and I clicked on the picture," said Noah Torres.
Torres was more than 13 hours away in Oklahoma. The most he had ever donated in the past was some blood, but Torres always thought he could do more.
"I am not the most God-fearing person but this was one of the moments when he reached out and said, 'Hey, this is the direction you need to take,'" said Torres.
A birth defect destroyed one of Rice's kidney. A disease was taking the other. When his mom put up the billboard, Rice was in his third year of dialysis.
"I don't live a normal life. So you know Monday, Wednesday, Friday you don't do anything but that," said Rice speaking of his dialysis.
Torres found out he was a match. He traveled to Aurora St. Luke's Medical Center in Milwaukee for the transplant. In a short period of time, Rice said he and Torres went from strangers to brothers.
"I got a family," said Torres.
Torres even requested to see Rice before heading off to surgery.
"Noah went in first and he was riding by the curtain like Rocky. They both gave each other a thumbs up and good luck," said Zajac.
"He was a hero. No words could describe how good I felt," said Rice.
"I just, there's no way to thank him. I just can't. You can't thank him enough," said Zajac wiping away tears.
Torres did not just donate a kidney. He gave up smoking and went on a healthy diet to give Rice the best kidney possible.
Rice will stay in Milwaukee to make sure he doesn't reject the kidney for the next six weeks. He is from Marinette, Wisconsin.