With area schools closed on Friday due to the snow, students hit local sled hills to take advantage of an extra day off.
"It's pretty cool to have a break once in a while," said 13-year old Alexandra Ortega-Cirillo.
Alexandra and her friends were sledding on a large hill at Wilson Park.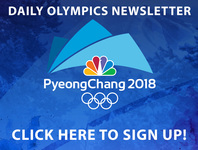 "We've been sledding and having a lot of fun," she said. "We've been going through some of the trails through the trees. It's really nice out here."
"At one point, we did a race against one another, and that was cool too," said 12-year old Adriana Ortega.
"When I found out there was no school today I was like, 'yes!'" she added.
Sledders on the slopes at Wilson Park, as well as a hill near 19th & Harrison, said that the snow made for prime conditions.
"It's good. It's not too heavy, it's not too light," Ortega said.
"When we go down the hill, the snow flies into our faces and we laugh about it," Ortega-Cirillo added.
The girls said a day outside sledding beats a snow day spent indoors.
"Inside is just boring," said 12-year old Beba Rivera.