RACINE -- After winning a special election in January to fill Cory Mason's seat following his departure from the State Assembly to become mayor of Racine, Greta Neubauer was sworn-in Saturday afternoon.
"I'm young [and] this is the first time I've run for public office," Neubauer said.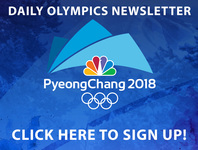 It's also the first time Neubauer has landed on the cover of TIME Magazine. She represents one of the dozens of women across the country running (and winning) as first-time female candidates following the presidential election of 2016. The featured article in the magazine discusses the record number of women running for office.
"I feel very honored to be one of the women who is responding to the political moment particularly at the federal level," she said. "This is our moment."
"This is not an opportunity, this is not the time for us to sit back and watch our leaders make decisions that will hurt us and the people we care about."
According to the Center for American women and politics at Rutgers, the largest increase of female representation is in the number of house candidates —291 of which are Democrats and 63 Republicans. The number of women challenging incumbents is almost four times the number at the same period in 2015 —but here in Racine, women like Gloria Rogers said they're just happy to see one of their own join the movement.
"It's just amazing that a little girl from Racine Wisconsin from a little city that they say is failing in all areas [is] making it right for all of us," Rodgers said.