Racine was one of the hardest hit areas in southeastern Wisconsin by the winter storm that swept across the Midwest.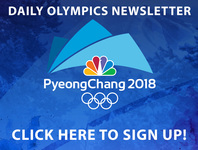 Around five inches of snow blanketed downtown Racine on Friday morning leaving businesses clearing the way to their front doors.
"I think we're paying for the dry winter we've had," said Don Heckel. "I don't anticipate too many customers today."
Heckel runs a bike shop. With the extra downtime, he opted for manual labor with a shovel in hand.
"I need the workout," he said.
Meanwhile, Racine Department of Public Works brought out the heavy equipment to tackle the messy roads.
"Probably during around midnight or so we had about 40 pieces of equipment on the street," said Racine Public Works Commissioner Mark Yehlen. "They were salting and plowing the main roads."
By around noon Friday, crews hit all the main streets at least once. Plow truck drivers transitioned their focus to side roads and neighbors including Terri Mohr's block.
"All my appointments canceled and I thought good!" Mohr said.
Despite a day off from her hair salon, Mohr was dreading one chore, firing up her snowblower.
"It's the kind that blows up on you, you look like a snowman when you go in," she said.
Kids who had a snow day had the opposite reaction.
"It was the happiest day of my life," said high school freshman Giancarlos Berrios-Garcia.
Berrios-Garcia decided to make the most of the fresh powder worthy of a wild ride down the hill at Lockwood Park.
"It's windy, it's cold, snow in your face, it hurts," he said.
Berrios-Garcia said the burning wind was outmatched by the adrenaline rush of catching some air.
"I can go pretty fast depending on the sled," he said.
Since the storm wasn't declared a snow emergency by the city of Racine, people were still allowed to park on one side of the main roads. Remember to park on the even side of the road by 2 a.m. Saturday morning to avoid a $20 fine.