MILWAUKEE (AP) -- A company that provides health care for inmates at the Milwaukee County jail faces criminal charges because employees lied about checking on a man who died of dehydration, prosecutors said Wednesday.
The Milwaukee District Attorney's Office charged Miami-based Armor Correctional Health Services Inc. with seven misdemeanor counts of intentionally falsifying health records. The company is the latest defendant to be charged in the death of 38-year-old Terrill Thomas, who spent seven days without water in his cell as punishment in April 2016.
Prosecutors say Armor's employees claimed to have checked on Thomas while he was wasting away but surveillance video shows them passing his cell "without stopping or never appearing at his cell at all." The charges also allege an Armor employee at one point "fabricated blood pressure and pulse readings" on Thomas.
"Had Armor Correctional medical staff actually performed the assessments that they falsely recorded in Mr. Thomas' patient health care records, medical staff may have identified Mr. Thomas' fatal medical distress," the charging documents say.
Armor said in a statement it had not yet reviewed all the allegations but "would never condone any criminal conduct by any of our employees." The statement then noted that the allegations were against three staffers and "not a reflection of Armor's culture or representative of the many care-providers dedicated to providing medical and mental health treatment in the Milwaukee County Jail."
Last week, prosecutors filed criminal charges against three jail employees in Thomas' death.
Prosecutors say Thomas was deprived of water because he flooded another cell with a mattress. His family has said he was acting erratically because he was having a mental breakdown when police arrested him April 14, 2016, for shooting a man in front of his parents' house and later firing a gun inside a casino.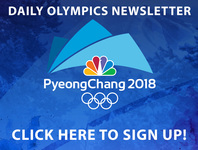 Charging documents say the fabrications on Thomas' health chart were not isolated because investigators found other instances where the records of other inmates were falsified that same week.
The final entry on Thomas' chart is dated 3:19 a.m. on April 24, 2016, according to the charging documents.
"Responded to emergency call at 1:36 for inmate unresponsive," the entry reads. It later goes on to say, "I entered the cell where the inmate was lying naked on the floor of his cell on his right side. (A correctional officer) looked at me and said, `He's dead."'