It was just after 3:00 a.m. when Oak Creek-Franklin School District canceled school for the day. It could be considered pretty early in the morning or, for employees at Belair Cantina at Drexel Town Square, late at night.
Employees there likely saw the change through the large windows in the front of the restaurant go from bare to completely snow covered in a work shift. But as they left to go home for the night, those responsible for removing the snow were just getting started.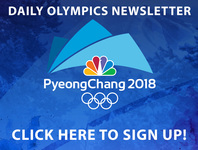 "It's been interesting," Nick Hoffman who works for Drexel Town Square said. "It's a lot more than I've seen in the last few years at least. Just in this one [storm] right here."
Hoffman was tossing snow about like an Olympic power lifter.
However, he says it looked more impressive than it actually was.
"It's very fluffy. Very fluffy," Hoffman said. "I'm guessing skiers will have a good time this weekend."
Several dogs were having fun in the early morning hours going out for their daily walk. The fun was short lived though because many of their owners had to get them back inside to get ready for work.
"Not today," Aaron Stanley told his new rescue Beckett. "I got to work but this weekend we can take him out for sure. I'm not a big snow person but I just bought a Jeep so I can at least be comfortable driving it now."
Jeep or not, driving around Friday morning was difficult. On the freeways before sunrise, they were completely covered and the lane lines were missing entirely under a blanket of tire packed snow. It would be easier to just walk places like Lauren Mason who benefited from the school closures today as a teacher from Oak Creek High School.
"I'm excited to have the day off," Madson said. "It's kind of nice so I can get some stuff done."
The inner educator in her wanted to have school today. Looking out her window, Madson thought it didn't look too bad.
That changed when she went to get her morning coffee.
"I wanted to get a coffee this morning to see how it is outside and to see if there really could have been school," Madson said. "It's pretty slick so I think it's good they closed schools. I agree with the schools being closed."
Learning doesn't have to stop just because school is closed though. The Oak Creek Public Library had its lights on bright and early, ready to tackle the day.
While it's a great day to cozy up with a book from the library, they serve an even bigger purpose.
"We will have people coming in," Jo Ann Allain, Administrative Assistant at the library said. "We have a few in right now and more will be coming in because they need a warm spot to be."