MUSKEGO — Muskego police say a domestic altercation that led the department to urge area residents to shelter in place Friday afternoon has been resolved, and that no injuries have been reported.
Police said in an update that around 3:38 p.m., officers were called to the 13100 block of Longfellow Lane for a report of a domestic altercation between a man and a woman, with possible gunshots fired inside a home.
The woman was secured by officers as there were more reports of gunshots being fired inside the home, according to police.
A 41-year-old man who lives in the home remained inside and refused to cooperate with police, according to MPD. Police requested assistance from the Suburban Critical Incident Team and the New Berlin Police Department. That is also when a urgent cell phone message regarding the incident was sent out to the public.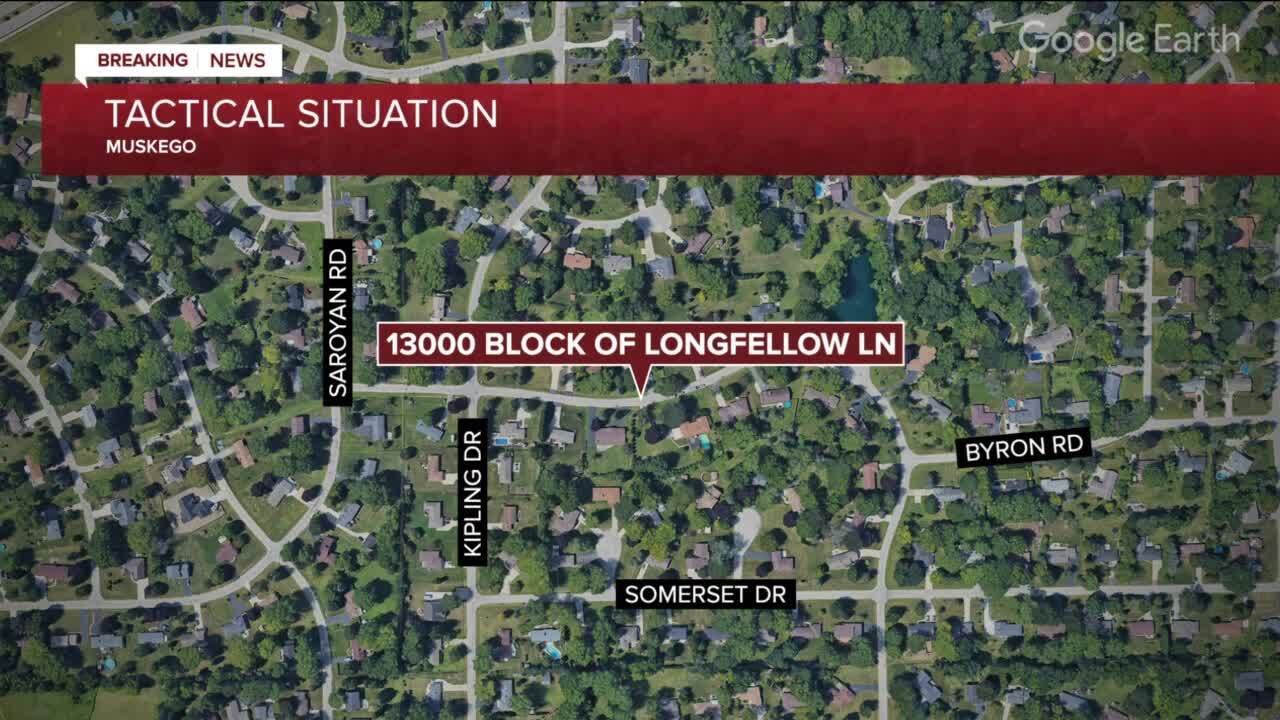 Negotiators with the Suburban Critical Incident Team made contact with the man and eventually convinced him to surrender peacefully, police said. He was brought to Waukesha County Jail.
Police say no one was injured during the incident, and officers did not use their service weapons.
Police continue to ask residents to stay away from that area as officers process the scene of the incident.
Police earlier announced that they were responding to a "tactical situation" on Longfellow Lane and asked residents to stay away from the area.
Police said in an alert broadcasted into cell phones that if you live in the area, you should take shelter in the lowest level of your home or business and wait for a message for the all-clear. Residents can now resume their daily activities.