Iconic and beloved evangelist Reverend Billy Graham has died at the age of 99. Wednesday world leaders tweeted praising his life.
In 1979, professor of religious history at Marquette University Father Steven Avella got a chance to see him speak at Milwaukee County Stadium.
"Billy Graham was really the great evangelist of the 20th century," Avella said. "As I recall it was packed. As I recall the place was full."
Graham teaching the gospel tried to save the souls of each and everyone with large revival crusades all over the world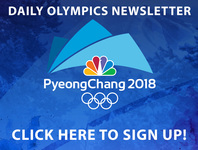 His ministry even brought him to the White House. He was the unofficial pastor and spiritual counselor to many presidents from Truman to Obama.
"Democratic, Republican, they saw something good in this man, something they wanted to embrace and I think that's a worthwhile part of his legacy," Avella said.
A legacy that's help set the standard for church leaders like Milwaukee pastor Marlon Lock of Unity Gospel House of Prayer.
"For what he has done not just for his family but for families all across this globe is just unheard of," Lock said. "He's the prime example of when your gift will make room for you."
Graham came to Milwaukee twice in the 1970's, speaking to more than 150,000 people. According to the Billy Graham Center at Wheaton College he visited Wisconsin 22 times.