A Milwaukee Public Schools safety officer, Charles Smith, faces charges after he allegedly slammed an 11-year-old student to the ground.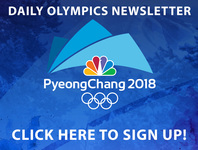 According to a Milwaukee County Criminal Complaint, Smith was caught on surveillance video on Thursday, Feb. 1 pushing the student multiple times at Lloyd Barbee Montessori School.
The complaint says the student didn't push or fight back. When the student tried to go into a classroom, Smith allegedly picked the student up and slammed them onto the concrete floor.
During the incident, the student's shoe fell off and Smith kicked it at them while they were on the floor.
The student's forehead and hip were reportedly swollen and bruised.
Milwaukee Police Officer Joseph Spingola interviewed Smith after the incident. At first, Smith denied harming the student. He said the student was "threatening him."
Once shown the surveillance video, Smith's response changed, according to the criminal complaint.
"I did what I had to do. Can you present this case or whatever you do and just tell them the facts are unfounded? You can do that… you guys can do anything. Just tell them that for me and it'll be like I owe you one. You know what I'm saying?" Smith reportedly said in the criminal complaint.
Smith, 5'11", weighs about 320 pounds.
If convicted, Smith faces a maximum fine of $10,000 and six years in prison.