MILWAUKEE -- Milwaukee police are investigating a deadly hit-and-run crash that happened Sunday, Feb. 4 on the city's south side.
A 43-year-old woman died in the accident.
It happened just after 11 a.m. in front of La Canoa Restaurant, located at the corner of Lincoln Avenue and 15th Street.
According to Milwaukee Police, the driver of a Ram pickup truck was traveling eastbound on W. Lincoln Avenue at a high rate of speed. The driver lost control and collided with a westbound Toyota Corolla.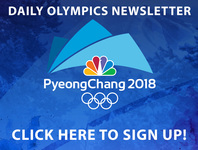 Louie Atari heard the crash. He works at the Lincoln Supermarket right next door to the restaurant.
"It sounded like shock, like an earthquake sound. It sounded like a building collapsed sound. It was a huge sound," said Atari. "It looked bad. It looked severely bad. They hit head-on."
Police say the driver of the Corolla, a 43-year-old woman, suffered serious injuries and later died at a local hospital. A 13-year-old boy -- who witnesses say was her son suffered non-life threatening injuries and was treated at a local hospital.
"The lady inside was screaming out in pain. Her kid was next to her," said Atari. "The child was in shock, total shock. The look on his face, total shock."
After the crash, the people in the Ram fled the scene on foot. One of the passengers of the Ram, a 23-year-old woman, turned herself in late Sunday night.
Milwaukee Police are still searching for the man who was driving the Ram Pick-Up Truck. They say they know who they are looking for.