Moms Demand Action for Gun Sense in America says these mass shootings are becoming way too common after a gunman killed 17 in a Florida high school this week.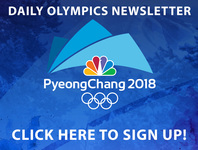 After a day of mourning, the local Milwaukee chapter of organization is taking action against gun violence. They're holding a meeting at the Sojourner Truth Family Peace Center on gun violence prevention.
"This sort of tragedy is all too common and it's heartbreaking every time it happens and it has to stop," said Michelle Cloud, a volunteer with the organization. "People really want to take action, they want change."
And she's hoping after Wednesday's shooting a solution to stop this will emerge.
"We don't know enough details about this particular shooting yet to know what would've stopped this but we do know there are certain things that would save lives," Cloud said.
One thing for certain, Cloud strongly supports universal background checks, something she says is common sense gun reform.
Jeri Bonavia with WAVE, another anti-violence group in Wisconsin told TODAY'S TMJ 4 this has to start with adults and lawmakers.
"After 24 years it doesn't stop hurting, I felt like I've been gut-punched yesterday, I cried. I had a hard time just functioning normally, I needed to call my kids," Bonavia said. "If we look to other states or other countries we know that there are stronger, common sense gun laws that we could have here in Wisconsin and in every state that are supported by gun owners and non-gun owners alike. We could implement those tomorrow and we would see a reduction in gun violence in our country."