On Sunday, Milaeger's Great Lakes Farmers Market tried to break the record for the World's Largest Bloody Mary Toast, which is currently 2,457.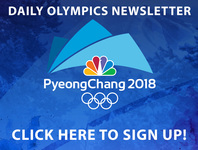 The market previously held the record of 1,967 until Madeira Beach in Florida stole their title.
Unfortunately, Milaeger's was not able to take back the record this year.
The snowstorms might have prevented some from heading out.
But, the 1,919 people that turned out on Sunday still got to enjoy free Bloody Mary's and good company.