MILWAUKEE -- After running from a deadly hit-and-run crash and waiting four days before turning himself into police, Juan Mata-Chavez made his first appearance in court on Sunday.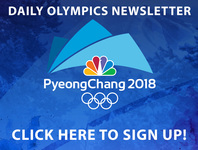 Police say Juan Mata-Chavez caused the accident that killed a woman on her way home from church -- and he should not have been driving in the first place. Despite requests to lower his bail, the judge set it at $100,000.
The surveillance video shows a truck speeding down Lincoln Avenue, losing control, and crashing into a car. Police say tht Juan Mata-Chavez was driving on a revoked license.
Mata-Chevez and the other passengers got out of the truck and ran.
Monica Hernandez, the driver of the car, died at the hospital. Her 13-year-old son survived the crash, but now has to live the rest of his life without his mom.
The only concern of every person in the truck was to get away, and not accept any responsibility for what occurred.
The crash happened outside of La Canoa. Workers and customers ran out to help Monica and her son.
The general manager of the restaurant provided police with the surveillance video.
"I'm very happy that I was able to help," she said. The general manager attended Monica's funeral and has been in touch with the family.
Knowing that the driver who killed Monica is behind bars brings some relief.
Monica's family is relieved that Mata-Chavez is in jail. They said that no other family should have to go through what they've been through.