MADISON, Wis. - 38-year-old Patrick J. Manning was charged on Monday after being accused of having child pornography.
TODAY'S TMJ4's sister station WISC-TV reported that 19 images of child pornography were seized from various electronics in Manning's home on January 16.
Officials say they took a computer, two hard drives, a Samsung tablet, and a smartphone. A forensic examiner found more than 2,000 images of violent pornography on an Apple Macbook.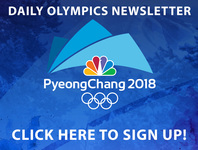 The images even showed infants and toddlers, according to the complaint. The pictures contained graphic images of children in sexually explicit situations. Police say that some of the children were bound in the pictures and that adults were in many of the images.
Madison police began the investigation on Jan. 10, after they received a tip from the Internet Crimes Against Children Task Force. The task force was alerted after a picture of a child in a sexually explicit situation was uploaded to the IP address in Madison.
Manning received 19 charges of felony possession of child pornography and the judge set a $500 signature bond in the case. Manning cannot have unsupervised contact with children, can't leave the country, and can only use the internet for work, banking, and adult communication.
According to WISC-TV, the status conference was scheduled on Feb. 26 at 1:30 p.m.