A local speed skater who missed out on the Olympics because of an injury, is hoping his invention will one day make it to the games instead.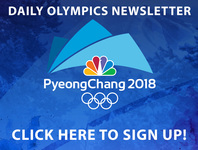 Madison native Brent Aussprung created the "hybrid clap skate" after taking engineering classes at the University of Wisconsin-Milwaukee and has now obtained a patent for his design.
Aussprung practiced for most of his life to make it to the Olympic games in Vancouver in 2010. He was ready to go until an injury sidelined him from that team and any future hopes of competition.
After enrolling in engineering classes Brent saw a mechanism while in class and thought it would be the perfect way to modify the speed skating "clap" skate.
"Over the next several months I had kind of developed the prototype, tested the prototype and it ended up turning into an idea that actually was going to work," said Aussprung.
His invention works as a mixture of both of fixed and clap skates. Brent says "the hybrid clap skate is essentially a marriage between the benefits the two types of skates that are available currently to speed skaters."
He has currently gained a patent for the skate and hopes to find investors or a partner for his company Dynamic Skate Technologies.
Once produced, he'd like to see it on Olympic Speed Skaters.
"It would be great to have a part of something of me at the Olympics," said Aussprung.
The "hybrid skate" is currently being tested by several skaters.