The National Snow Sculpting Competition took a political turn after a team from Minnesota submitted it's sculpture.
The sculptor expected a reaction when he decided to go political with the president.
"It's Trump," said a woman in the crowd.
"There's the hair, there's the mouth," said Paul Vanheijningen.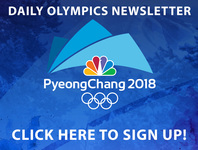 "We have a representation, a manifestation representing Trump's twitter feed," said Dusty Thune.
Thune said other artists might be more whimsical with their sculpture. But he won his state competition and submitted this design to come to the national competition, so he is putting it all out there.
"People are going to be able to see the cat being grabbed, the phone with the Twitter feed and little Kim's rocket and so, so much more," Thune said.
Thune still has work to do. He says he is building a wall and he was going to put a taco truck in each corner.
Families coming to check out the sculptures have mixed reviews. Some not even sure what they are looking at.
"I like the artistic part of it," Vanheijningen said.
"I think it's fascinating," said Neil Gowan.
"We've only had a couple people kind of upset by it," Thune said.
For those who do not know what to think about the sculpture, they are leaving it simple.
"I think Freedom of Speech," said a woman from Kenosha who didn't want to give her name.
Thune said doesn't expect to win the competition. He just hopes to get people talking. The sculptures go up for judges Saturday at the Winterfest in downtown Lake Geneva.