GREEN BAY -- Green Bay is 2018's best city for football fans, according to a study from WalletHub.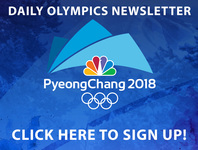 WalletHub released a report, 2018's Best & Worst Cities for Football Fans, ranking cities' love of football. The study compared more than 240 cities with at least one professional or college football team. Cities were ranked overall and in relation to their size.
Not only did Green Bay score number 1 compared to other midsize cities (cities with 100,000 to 300,000 people), but it also was first overall.
The cities were graded on a 100-point scale, with 100 being the most favorable. Green Bay scored 63.12 points, landing them the title as the number 1 city for football fans.
The study considered aspects such as the team's performance level, franchise value, number of Hall-of-Fame head coaches, NFL Championship and Division Championship wins, fan engagement, and attendance.
Green Bay has the most engaged NFL fans (based on Twitter followers and Facebook "Likes"), the most accessible NFL stadium, and the most NFL Championship Wins. The city had the second best NFL Attendance and the 9th Best Performance Level of NFL Team.
WalletHub also compiled Super Bowl Fun Facts, and the Packers were given a shout out for winning Super Bowl I and Super Bowl II back-to-back.