MILWAUKEE, WI - A 3-alarm fire on Milwaukee's north side is still burning today after flames sparked Thursday evening just before 5 pm at a recycled tire manufacturing wear house near 32rd Street and Locust.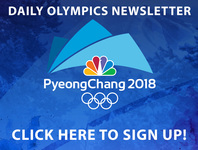 Firefighters have been working around the clock to contain this fire. Friday morning, the deputy fire chief said his crews left the scene.
He went on to describe the fire as "deep seeded" and said it could burn for days —information that of course has prompted concern from those living in the area. Especially those worried about air quality.
"It's pretty bad," Marilyn Posten said. "A fire anywhere is pretty bad."
The fire also forced dozens of neighbors like Dononvan Dupree to spend part of the night without power.
"First we heard something blast [so] we come outside," Dupree said. "[Then] like 10, 15 minutes later the power went out."
Dupree was one of 50 residents who had their power temporarily turned off, and he said although the power is back on lingering affects like the smell of burning tires in the area still lingers.
Officials are still investigating —and the deputy fire chief says they won't be able to access how the fire started until it stops burning.
The cause of this fire is still under investigation. TODAY'S TMJ4 reached out to officials to ask about air quality concerns and have not yet heard back.