Whipping winds coupled with bone-chilling temperatures, the cold streets of Milwaukee are both refuge, and a harsh reality for those who call them home.
"It looks like despair, a cry for help, like cluelessness, you are wandering trying to find a way," said Ravon Black.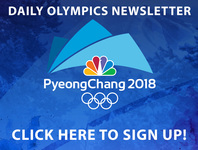 Black knows that despair. The 21-year-old's been homeless off and on since he was just 9-years-old.
"I was an adult at a very young age, had to take care of myself and I found all my resources on my own. No one helped me," he said.
But he does get help, at Pathfinders. A community non-profit that provides resources to homeless youth who are just trying to survive, playing the harsh hand they've been dealt.
"On any given night, there is about 500 youth sleeping on the streets of Milwaukee," said Pathfinders Program Manager Deshanda Williams.
That's just one estimate, others are even higher. Milwaukee Public Schools reports nearly 4,600 students did not have a safe place to sleep at some point during the 2016-2017 school year.
"If you've been homeless living on the streets, you've probably been bouncing around just to feel protected," said Williams.
From sexual abuse to domestic violence to trouble being accepted for their gender identity or sexual orientation; Williams says the list feeding into the city's youth homelessness problem is endless. It's a problem you might not notice driving around town. Teens, typically are not on street corners asking for help.
"Young people are really good at blending in, finding a friends couch and hanging out," said Williams.
Now, Ravon will feel protected. Pathfinders helped him secure an apartment.
"I'm a survivor, I know how to survive," said Black.
But, there are hundreds more just like him. Not really knowing when, but hoping for the day, they'll find a home.
For more information on resources that help homeless in our area, click the links below.