Defense wraps in Heaggan-Brown Sherman Park trial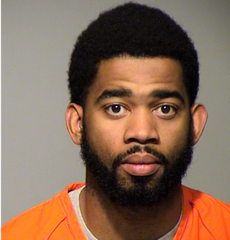 The jury in the case of a former Milwaukee police officer charged with first-degree reckless homicide could start deliberating as soon as midday Tuesday.

The defense wrapped their case on Monday with only one witness. Robert Willis is a police use of force expert who also instructs cadets in defense and arrest tactics. He said he believed that Dominique Heaggen-Brown acted "in accordance with his training."
Defense attorneys questioned the witness relentlessly about the split second decision ex-officer Heaggen-Brown made between the two shots that were fired at Sylville Smith last August. As has been said before in the trial there were 1.69 seconds between the two shots.

After the first shot Smith appears to toss the gun over a fence. Willis testified, "At the time we see the trigger pulled, that is not the time the decision is made."
Willis said officers are trained to assume that suspects may have more than one weapon and that he should have fired the shot because he didn't know. He reminded the jury that the officer was not experiencing the shooting in a frame by frame motion as they had when reviewing body camera footage, but in "real time."
Attorneys from both sides agreed on the jury instructions which will include the option to find Heaggen-Brown guilty on a lesser charge of second-degree homicide or homicide by negligent operation of a firearm.
They jury will reconvene in the morning for those instructions and opening statements. Then they will start deliberating in the case.
The August 2016 shooting sparked violence in Milwaukee's Sherman Park neighborhood.