MILWAUKEE -- Milwaukee received a windfall of revenue from February's snowstorms.
According to the city's budget director, Dennis Yaccarino, the city issued $832,000 worth of snow removal parking tickets.
The Department of Public Works issued 8,200 overnight parking violation tickets under the city's winter parking rules after the most recent snowstorm, potentially adding $328,000 to the city's coffers.
The first snow event of the month yielded another 12,600 tickets, adding another $504,000.
A total of five overnight snow removals have been called by the city this month.
But of that $832,000, the city's budget director said that as of Monday, only $194,000 has been collected.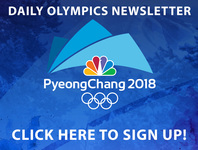 Yaccarino says parking ticket revenue goes into the city's parking fund, which is used to pay the salaries of parking checkers, vehicles, technology, and the upkeep of the parking structures the city owns.
Offenders have 10 days to pay their ticket before incurring a $5 late fee. If you're 28 days late, it increases to $15. A $30 fee kicks in after 58 days.
Offenders also have the right to contest a ticket, with the information on how to do so included on the back of the ticket.
The budget director says the city relies on parking ticket revenue every year.
The city plans for around $17 million in parking ticket revenue annually, including parking violations under meter, permit and snow removal.