We've thrown out our records and cassette tapes, so it was only a matter of time before CDs hit the garbage bin as well. Best Buy recently announced that it will stop selling CDs in summer 2018.
CD sales were down 18.5 percent in the U.S in 2017, generating a total revenue of about $40 million in Best Buy stores according to Billboard.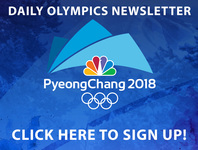 So, on July 1, Best Buy will no longer carry the discs. However, they will continue to carry vinyl for the next two years.
Target is also considering clearing their shelves of CDs after seeing similar trends in their sales.
Target risks paying to ship back unsold CDs to their suppliers, and with the low sale numbers, the only way the store will continue to sell CDs is if music suppliers agree to switch to scanned-based trading.
This means that the labels would maintain ownership of inventory within the stores and warehouses until the items are scanned at the point of sale. With this form of trading, the risk of paying for unsold CDs goes to the labels instead of on Target.