Companies like Walmart, Walgreens and the owner of Mayfair Mall are suing local communities.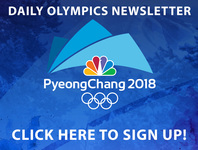 They're asking the communities to give them back money from property taxes that might normally go to hiring police, firefighters, road repairs and maintaining parks.
Since 2008 cities have spent hundreds of thousands of dollars fighting back against these companies. The I-Team talked to communities all over Southeast Wisconsin. There are at least two dozen of these cases going on right now, worth millions of dollars.
"I was stunned," said Wauwatosa resident Jill Morin about learning what these lawsuits were.
Right now, her community stands to lose more than $13 million to stores like Lowes, Walmart and Best Buy. She knows other cases have been settled, and sees the difference.
"Service has been impacted," she said.
"The last three years it's been this is like a snowball rolling through hill," said Wauwatosa Mayor Kathy Ehley. A several billion dollar snowball of lawsuits across Southeast Wisconsin that could have a big impact on you.
That's because if your community loses these lawsuits, they have to pay the companies back.
"A police officer might cost $100,000. That means I don't fill a police officer position," said Greenfield's mayor Michael Neitzke.
He adds cutting services is one way communities come up with the money. The other way is raising taxes.
In Kenosha, the assessor tells us for the average house, property taxes could go up $25 if they have to pay everyone suing them right now.
"I think we're doing our fair share and then some," Morin said.
So how do companies sue to get money back?
In one argument called sale to lease-back, a business buys a building, sells it for a higher price, then leases it back with a higher than normal rent.
The cities look at that and assess property tax on a value including the high rent. But the Wisconsin Supreme Court ruled in 2008 the store can only be taxed on the property with a normal rent.
"Our current property tax laws say you only value the land and the building," Scott Manley from Wisconsin Manufacturers and Commerce said. He calls the arrangements "creative financing options."
"It's a hard pill to swallow," said Shannon Krause, the City Assessor in Wauwatosa. "If they didn't think it was worth it then why were they here why did they pay that?"
Krause explains the other argument big box retailers us is asking to be compared to properties they aren't actually occupying.
"Basically they're just saying compare me to that darked out store in a bad neighborhood and that doesn't make sense in my mind."
Manley tells us that's not true.He said businesses ask communities to consider empty properties when valuing stores.
"It's look at the market and the fact that there are more vacant retail properties. There's less demand so my property is worthless," he said.
Using both theories, businesses have asked for their property tax bills to be slashed in half- or more. And homeowners could end up footing the bill. It's a battle Morin hopes more people will take up.
"If more homeowners knew what was going on, there would be an uproar."
There were two bills in the legislature that would address the two legal strategies companies use to lower their taxes, but they haven't made it out of committee to be voted on.